You want to increase your rank in search engines, but you're not sure how. SEO traffic, also known as "organic" traffic, is a great way to drive tons of visitors to your website without having to pay for advertising. In this article, I'll explain what SEO traffic is and tell you how to generate SEO traffic to your website.
What Is SEO Traffic?
SEO stands for Search Engine Optimization and it's how you organize your content so you can rank well in search engines such as Google or Bing. SEO traffic is traffic that visited your website after searching for a keyword in a search engine such as Google or Bing.
Why Is SEO Traffic Important?
The greatest benefit of generating traffic using SEO is the fact that it doesn't cost you a dime. Advertisers will spend tons of money just to have the top spot on Google. Take a look at the image below: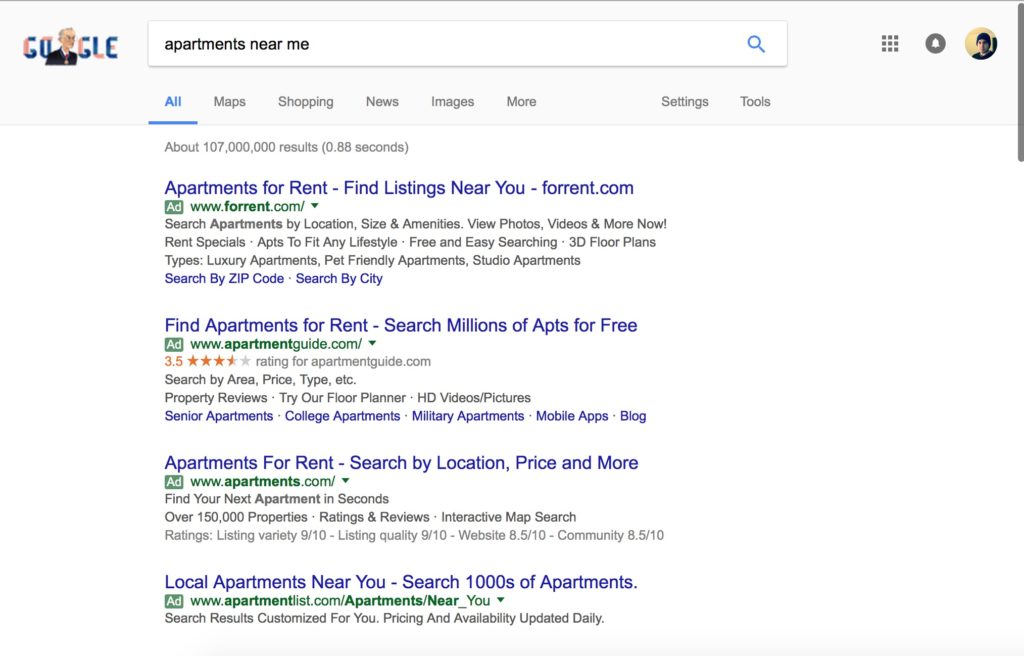 The top four results are all websites that paid (look at the green box next to the URL which says "Ad") to be at the top of Google because they know that if they rank well, people will visit their website. With SEO, you can do this too, but you'll be doing it for free.
We rank #1 on Google all the time, but we don't pay a penny in advertising. We drive SEO traffic to our websites for free.
How Important Is It To Rank Well On Google?
It cannot be understated how significant it is to rank well on Google. A 2013 study showed that the #1 result on Google received 33% of the traffic, #2 received 18% of traffic, #3 received 11% of traffic, and it continues to gradually decline from there.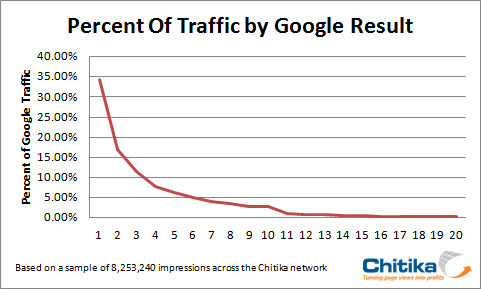 Think to yourself: when is the last time you clicked on the ninth or tenth result on Google? When was the last time you went to page 2 of Google? Almost never, right?
That's why SEO traffic is so powerful. When you optimize your content for search engines, you can generate tons of traffic to your website without having pay for the top spot on Google.
I Want To Drive SEO Traffic To My Website!
Thanks for taking the time to read our article on SEO traffic. We hope you'll share it on social media or leave us a comment down below if you have any more questions.
If you want to learn our formula for driving SEO traffic to our websites, sign up for our BlogWinners course, which shows you how to build a website, write SEO rich content, and make money with your website.
Thanks for reading,
The BlogWinners Team
Comments